Introducing: Bobblehead Bill!
As a special part of our Capital Campaign, you can be one of the lucky few to have a Limited Edition Bobblehead Bill of your very own! Bobblehead Bill will look great on your dash, your mantle, or wrapped up under the Christmas tree for someone special. Besides being a tiny replica of a legend and great man, Bobblehead Bill is stylishly dressed, always smiling, and always agreeable as he nods his head to all your best ideas!
Only 50 Bobblehead Bill dolls were made and each is signed and numbered by William S. Davies himself. Don't delay, get yours today!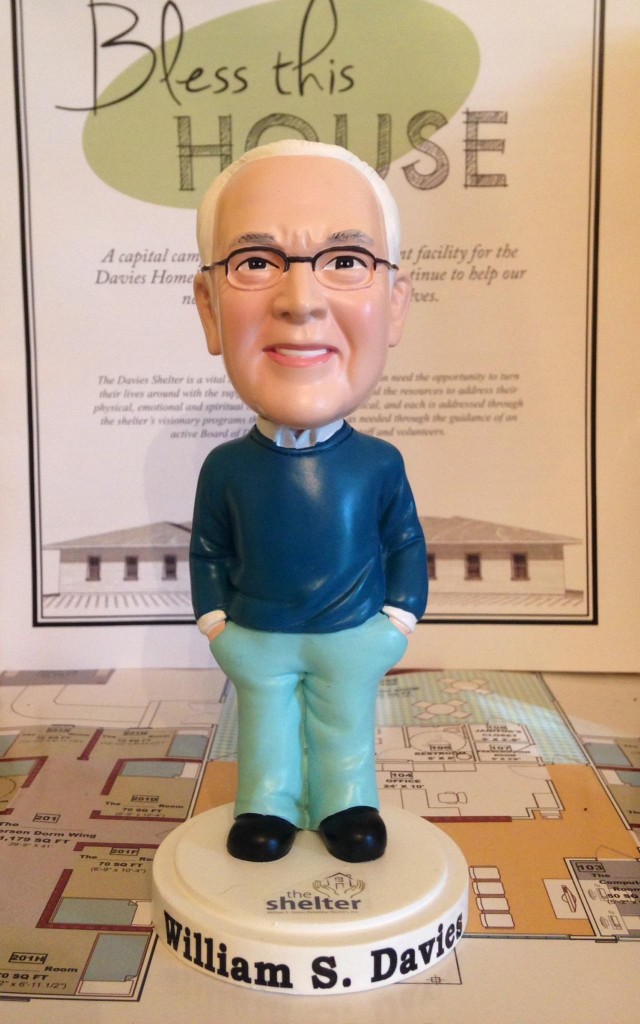 Bobblehead Bill is available with any donation of $1000 or more to our Capital Campaign. Your name will also be listed on a special plaque inside the new shelter.
Please click on the Donate tab to make your donation and enter "Capital Campaign" or "Bobblehead Bill" in the note. You may also call the shelter at 706-622-5622 and choose Option 3 to speak with our Director.
Officially Announcing Our Capital Campaign!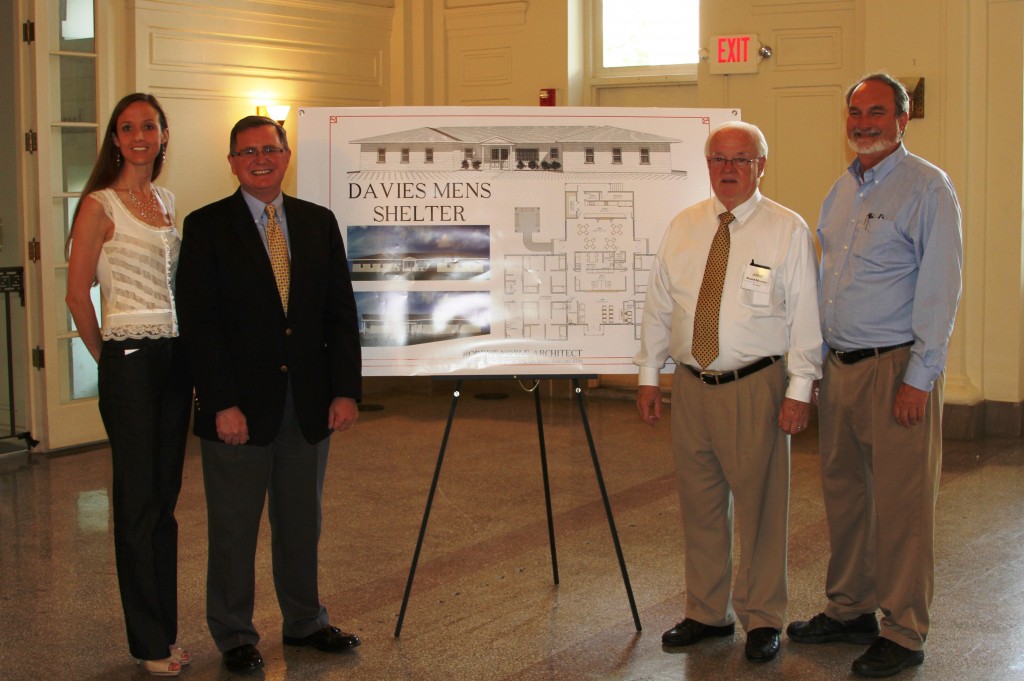 "Will You Bless This House?" These words were spoken by a former guest of the William S. Davies Homeless Shelter on the day he moved into his new apartment. His time at the Shelter provided refuge and restoration while he worked toward a place of his own. On his Moving In Day, a day celebrated with abundant joy for every former guest, he asked for a blessing over his house, over his renewed life. Transforming lives is the mission and work of the Shelter. For more than a decade it has been home for nearly 4,000 guest stays. It is a safe place, a warm and dry place. That is only the beginning of what the Shelter is and the work it does. Once a guest walks through the doors, he is started on a path which will take him, step by step, from that house to his own home.
After nearly eleven years at its rented location on South Broad Street, the Shelter is ready to do the same, to fulfill the dream of a home of its own. The William S Davies Homeless Shelter has always been 100% community supported. Five years ago, that support made the purchase of a large property on E. 18th Street possible. Building plans, which grow the mission in new and exciting ways, have been drawn up by Robert Noble and Drinkard Engineering Group. Pledges of over $270,000 dollars have been made, including a 100% financial commitment from the Shelter's Board of Directors. The time is right to complete the path towards home ownership.
Therefore it is with great excitement and enthusiasm that we officially kickoff our capital campaign. Will you bless this house?
For more information about our plans or for information on donating, please contact us at daviesshelter@gmail.com, or click on the Donate tab.
13-11-12 PRESENTATION